More space

 to 

content

 !

!
10,000 reused bottles match to: 625 kgs less of plastic, 350 kgs less of cartboard, 1,675 kgs less of CO2,  25 MW less of electricity
---
Our product

lines
Our line of traditional detergents
Tradition and high quality combined to guarantee safety and efficiency at the right price.
HORECA product line, for large wash volumes.
Now you can have great savings with no compromise!
Contents of most value in the consumer packaging
Our biological line with low environmental impact.
The best way to give a new boost to your sales and to help the environment!
Detergents for professional laundries.
Secure the best cleaning results with the utmost respect for the garments which have been entrusted to you.
Everything for car cleaning.
Cleaning and sanitising solutions dedicated to car-washing, for both professional services and private users!
---
L

ES: packaged line … 

on the shelves now!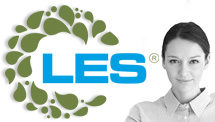 LES is a new line of superior packaged products from TUTTOSFUSO, characterized by clearly recognizable packaging for new and bio-compatible products.
All facets of the new brand (graphic variants and product lines) are in trade channel …
---
N

ews
2017.03.19
Welcome to the new website! It is not just a restyling, but there is new content, you will discover over time; follow us, we have projects that will involve you too!
2017.03.19
New packged product line will come over the next few months, … and You will know this before!
---
S

ervices
•  Franchise without franchising
•  Supplies and deliveries
•  Affiliate strategies
•  Concept and design
•  Web site restyling
•  Advertising campaigns
•  Newsletter service
•  Corporate image
•  Brochures, leaflets, flyers